| | |
| --- | --- |
| Posted on April 23, 2015 at 5:05 AM | |
Chicks arrived a bit later than planned, but all arrived safe and sound.  
As I mentioned in the last entry, the big thing is getting the environment stable as well as warm.  Their water should be air temp or better vs right out of a tap.  Since ours comes from a well, it'a about 50 degrees and a bit 'chilly'.   Also, no matter what type of waterer we've used, a few of them always end up taking a bath, so keep an eye and if they do, just warm them up ... their 'fuzz' being wet is not a good thing.
A video of their first few minutes on grass is at   http://youtu.be/YEhM_yj5LB0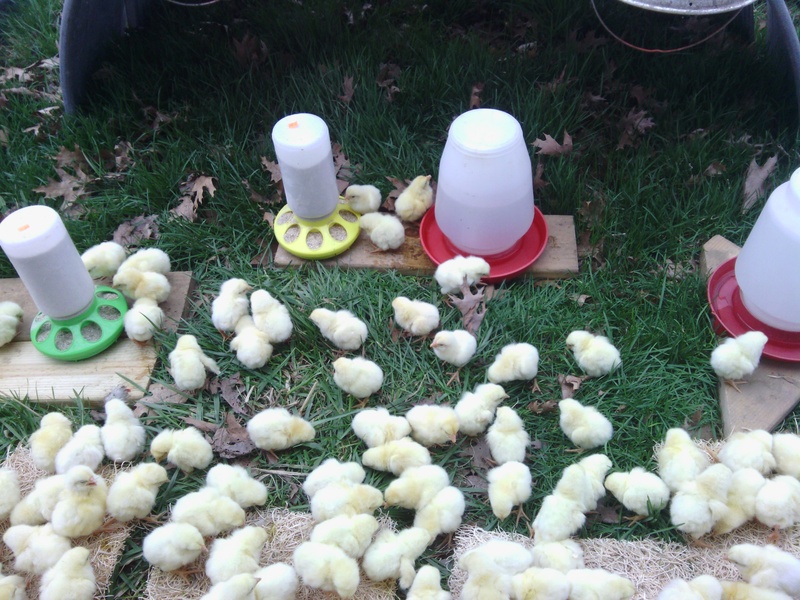 To say the least, the weather for mid to late April is not helpful.  Highs in the low 40's and overnight around 28 degrees ... so I added an insulation tarp over the half of the hoop shelter they occupy.   
The front hoop house helps keep the air off of them while we check in / water / feed, etc....