| | |
| --- | --- |
| Posted on April 20, 2015 at 5:40 PM | |
Well Spring is trying.  We had a nice stretch of weather, so finally ordered the chicks.  Now we're looking at the next week of nights at freezing.  However .. we're ready.  
When we are looking at a stretch of cold / wet weather we start the chicks in our Chick Starter Suites
  We strap two hoop houses together.  We cover it with 6 mil plastic (20' x 25') and seal up the ends.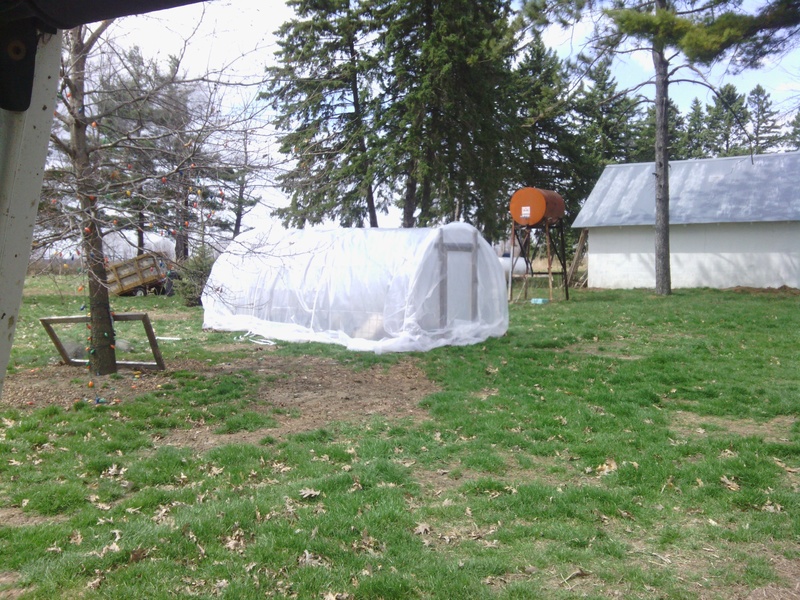 The nylon web strapping has been the best material find to deal with any type of plastic / tarp, etc...  On the front of the hoop house, I just screwed on the straps and then cut the plastic ... custom fit.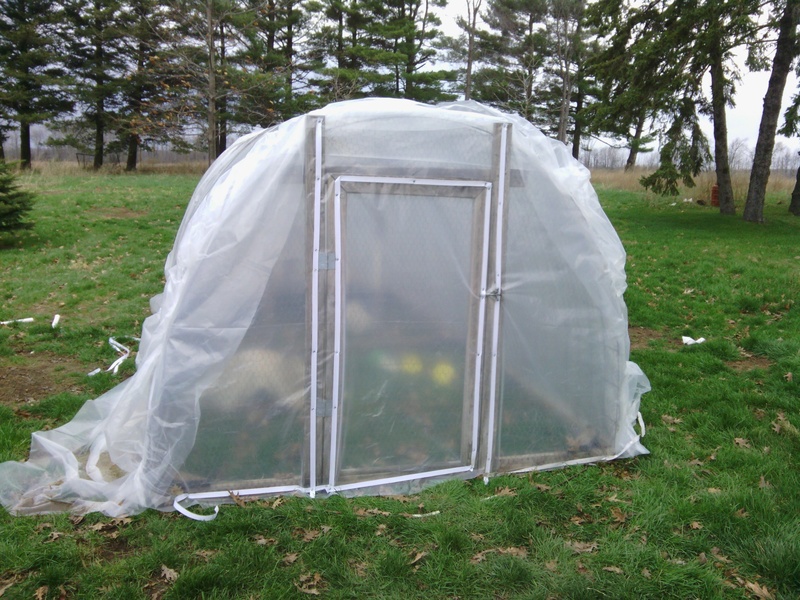 I'm trying a new 'hoop in the hoop' structure in the hoop house to capture the heat closer to the chicks.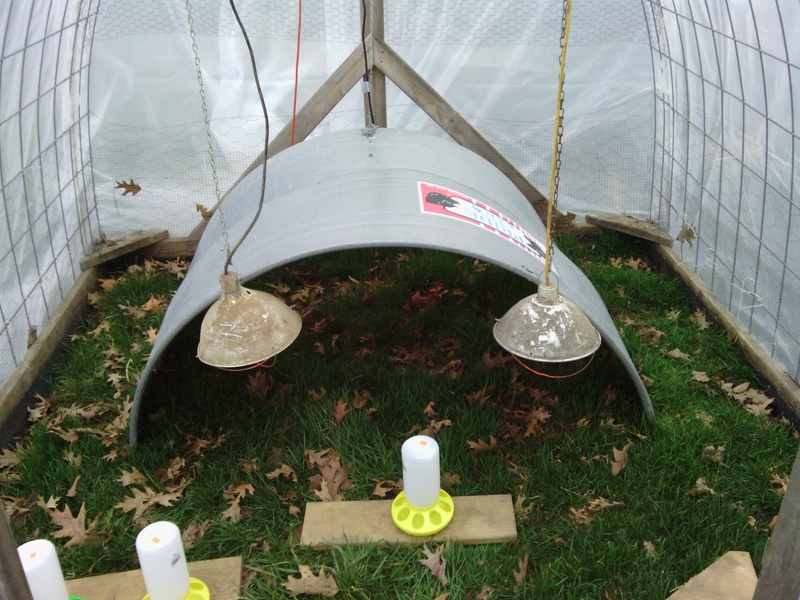 By getting this set up a couple of days ago ... before any rain, the ground is dry, but has a nice layer of grass.  The ground temperature is also much closer to the air temperature and even warmer in the 'hoop in hoop'.
I'll post the chicks jumping out of their box and get they healthy start they need.  
By providing a shelter that manages the weather, the chicks just do what they know to do instinctively.  Again, we've seen consistently lower losses and better grazers as they grow.